Haviland (LH) houses upper-class men as well as many freshmen who reside in suites where two double rooms are joined by a shared bathroom. Rooms are carpeted, air conditioned, equipped with loftable furniture and wireless internet. Study rooms and lounges are located on each floor. Laundry machines are free to residents in each building.
Programs in Haviland
Haviland Christmas House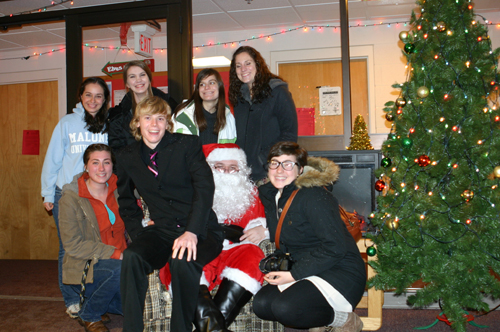 This is a way to celebrate the end of the fall semester and the Christmas season. We turn the entire building into something that the would make the North Pole jealous. We decorate every square inch of space, set up mini golf through the halls, serve refreshments, and, of course, offer pictures with Santa himself.
Meet the Staff
Area Coordinator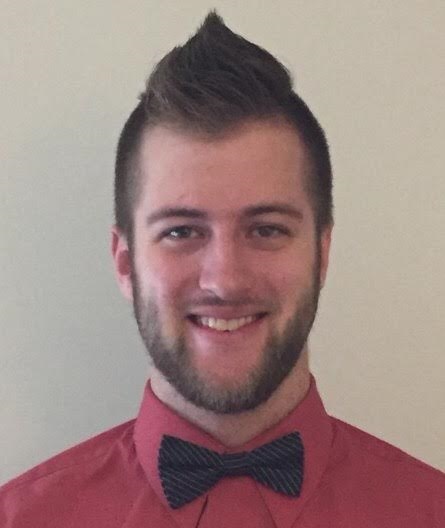 "I grew up on the southwest side of Cleveland in Brooklyn, Ohio and attended Northwestern College in Orange City, Iowa where I received a bachelor's degree in religious studies. During my time there I spent three years as an RA. My experiences living in the residence hall were formative in my development both as a man and as a believer in Christ. The opportunities for transparency, understanding, and exposure to diverse upbringings and experiences afforded by living this type of community are incredible. I began my journey as a Resident Director in Haviland the fall of 2017. Prior to this I spent a year working in a waiver home setting for adults with special needs and two years working for Boys Town in Omaha, Nebraska working with at risk youth. People thrive best when connected in community. I love having the opportunity to influence and foster the community of Haviland Hall.
I enjoy games—sports, board games, card games, video games, etc.—and spending time in conversations. When you see me around campus there is a good chance that you will also see my beautiful wife Mikinzie or our dogs Bella and Beemo. Please say hi, we would love to meet you! I promise that none of us will bite. I am excited to live in the same building as students and participate in their journeys to discover their place and their worth in life and as part of God's kingdom."-Micah Czirr
mczirr@malone.edu
RESIDENT ASSISTANTS
Joey Foos 111
Noah Marsh 211
Christian Stark 213
Jon Dendinger 311
Markus Brunzel 313
Haviland Room Specifications
Each room contains: a bed, desk and chair, clothes closet and drawers, overhead light, desk light and draperies. Each hall contains a TV lounge, laundry facilities, microwave, water fountains and vending machines.
Door Dimensions: 33¼"
Room Dimensions: 10' x 11'
Bed Dimensions: 81½" x 36"
**Building lofts in Haviland is not permitted because they are provided.
Mattress: 36" x 80"
Ceiling Height: 8'
---
Haviland Floor Plan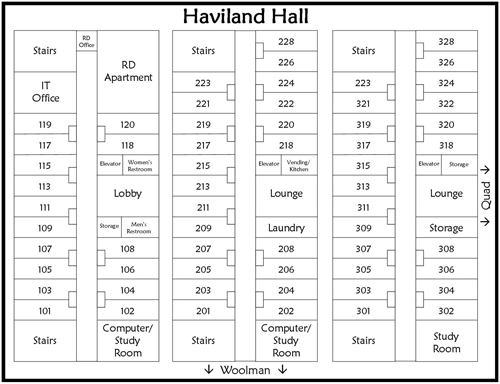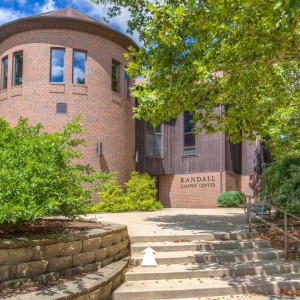 Also available as a guided tour from your smartphone.
Includes 360 degree photos of our campus hot spots!