Heritage (HH) houses upper-class women as well as one floor of freshmen women who reside in suites where two double rooms are joined by a shared bathroom. Rooms are carpeted, air conditioned and equipped with loftable furniture. Study rooms and lounges are located on each floor. Laundry machines are free to residents in each building.
Programs in Heritage
Splatter Paint
This tradition started in Woolman Hall, but has transitioned as a Heritage event. During this event, creativity flies as students bring all kinds of shirts, shoes, and other clothing items to be splattered with paint. It is a do not miss event!
Sock Wrestling
Between studying and going to classes, students sometimes just need a release to let loose and have some laughs. This is one of our most bizarre traditions in Heritage. Partners get to wrestle other partners, and the pair with socks still on, wins! Ice cream social is given to the winning partner's floor.
Meet the Staff
RESIDENT ASSISTANTS (RA)
Olivia Goldinger 109
Faith Benson-Ludle 209
Annie Kadlecek 226
Olivia Weingart 309
Hannah Holden 326
Assistant RESIDENT Director (ARD)
Heritage Room Specifications
Each room contains: a bed, desk and chair, clothes closet and drawers, overhead light, desk light and draperies. Each hall contains a TV lounge, laundry facilities, microwave, water fountains and vending machines.
Door Dimensions: 33¼"
Room Dimensions: 10' x 11'
Bed Dimensions: 81½" x 36" **Building lofts in Heritage is not permitted because they are provided.
Mattress: 36" x 80"
Ceiling Height: 8'
Heritage Floor Plan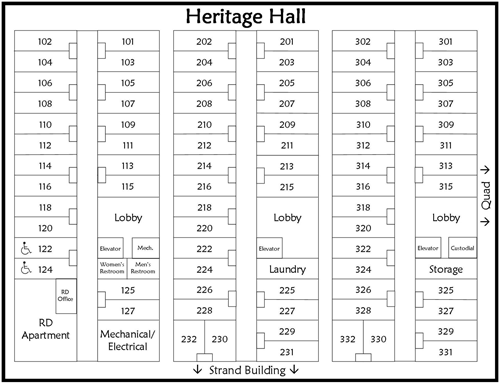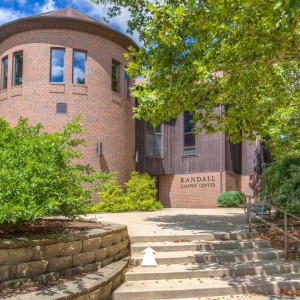 Also available as a guided tour from your smartphone.
Includes 360 degree photos of our campus hot spots!