The Family Nurse Practitioner (FNP) Program is designed for nurses who are looking to advance their career in a structured yet independent setting. FNPs provide care for a wide range of patients, traditionally in clinical settings or family practices. Most FNPs work under the supervision of a physician, but some states do allow FNPs to practice on their own.
Malone's FNP Program prepares nurses to be able to move on to the next level of nursing and take on new, exciting responsibilities. The curriculum of the FNP Program includes coursework, lab time, and internships, all of which are completed in two years. Classes are offered both online and on-campus, with on-campus courses held just one night a week in order to accommodate the work and personal schedules of students.
Clinical internship sites are chosen based on availability of multiple experiences in conjunction with acute care partnerships, student preferences, and faculty guidance.
Preparing you for the future
The FNP Program prepares students to take the Family Nurse Practitioner certification exam to become a board certified FNP. Where can FNPs practice? Here are a few common places in which FNPs choose to pursue their career:
Private Practices
Physicians' Offices
Schools
Nurse-Managed Clinics
Hospices
Hospitals
View course curriculum
Each course and its description is listed in the official Academic Catalog.

Once in the catalog, you can use the buttons (pictured left) located at the upper right of the page to plan your courses, save courses to your own personalized catalog, print them, and more!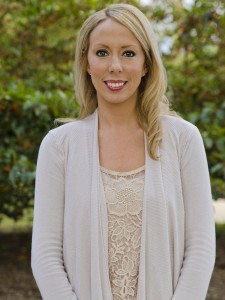 "One of my clinical rotation sites was in need of a nurse practitioner, and they offered me a job immediately after graduation. I am now happily working in primary care, which was my ultimate goal."