Wentz lands job with NHL's Florida Panthers
Sports had always been such a big part of Tyler Wentz's life that he couldn't imagine not making them a part of his career.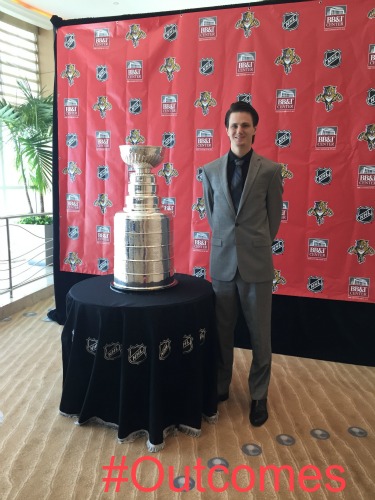 The 2015 alumnus double majored in sport management and business administration and minored in marketing at Malone, and was thrilled to land a job with the Florida Panthers Hockey Club of the National Hockey League immediately after graduation, where he is the analytics coordinator responsible for keeping track of the team's contracts, proposals, and accounts.
"By integrating my majors, I was able to get a full grasp of how the business side of sport works," Wentz said. "Dr. Easlick was one of the best professors I ever had. She is really knowledgeable about business and sports and was a great help to me. I really enjoyed her classes."
Wentz was the quarterback for the Pioneer football team at Malone, and also was involved in intramurals and Fellowship of Christian Athletes.
"The camaraderie I had with my teammates and fellow students really stands out from my time at Malone," said Wentz.
During the summer of his college years, he also worked on the Orange Bowl Committee in events and logistics services, volunteered at his local church, and went on missions trips to The Potter's House in Guatemala City.