Find your purposeful and meaningful life creatively responding to consumer needs
Belong in a learning community that is focused on growing your creative gifts in preparation for a career in a high-demand field. Access elite internship opportunities in northeast Ohio, home to eight Fortune 500 companies. Enter your career as a high-character steward of your organization's brand from a program that emphasizes Christian ethics.
Program Distinctives
Prepare for high-demand careers as a marketing manager, marketing analyst, advertiser, promotions specialist, brand marketer, or sales manager.
Gain a more complete sense of ethical business practices with a degree that values Christian ethics.
Experience your learning with an internship with one of our long-standing partners and practical experiences in student organizations like Student Managed Investment Fund Club or Sport Management Association.
View course curriculum
The Marketing major consists of required credit hours in accounting, business administration, communication arts, and economics courses. Each course is listed in the official Academic Catalog.

Once in the catalog, you can use the buttons (pictured left) located at the upper right of the page to plan your courses, save courses to your own personalized catalog, print them, and more!
Marketing minor
Students who are majoring in another program may choose to take a Marketing minor in addition to their primary course of study. A minor normally consists of a minimum of 15 semester hours, 6 of which must be taken at the 300/400 level. Each academic department must approve the student and curriculum to be used in the completion of each minor for the Office of the Registrar to verify at the point of graduation.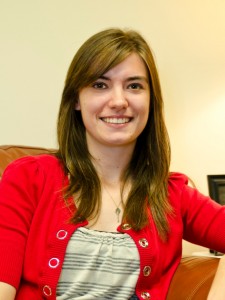 Michelle turned an internship at Beaver Excavating into a job before graduating from Malone. She is now a corporate accountant at Shearer's Snacks in Massillon.