What is Pendle Hill
Why the name "Pendle Hill?"
It begins with a young man named George Fox in England in the 1640s. After six years of seeking God's will, call, and purpose for his life, Fox climbed Pendle Hill. When he reached the summit, he saw a vision of "a great people to be gathered" into God's Kingdom. This epiphany led him to establish the Society of Friends. Malone's founders, Walter and Emma Malone, also experienced a visionary, vocational calling and, in 1892, founded Cleveland Bible Institute, which later became Malone University in Canton, Ohio.
We desire that all students have their own "Pendle Hill moments" while enrolled at Malone.
What are the primary goals of the Pendle Hill Pledge?
At Malone, we pledge to guide students toward a meaningful and purposeful life. Before graduation, students will engage in conversations and exercises designed to help them discover a clear sense of purpose, experience practical resume-building for job readiness through internships and service-learning opportunities, and practice skills to secure jobs and professional networks.
What is "experiential learning?"
Tangible, hands-on experiences are critical for career preparation and workforce readiness. Experiential learning opportunities include internships, research projects, off-campus study programs (in the US or abroad), and service projects performed in the context of academic coursework.
"Meaning" and "purpose" are often hard to identify. What strategies will Malone use to guide students toward their own "Pendle Hill moments?"
In class, and through co-curricular activities, students will be frequently encouraged to reflect on their passions and goals through General Education courses and in vocation-focused major courses. Additionally, all first-year students complete the PathwayU assessment that matches them with majors and career options fitting their personality, preferences, interests, and values.
How are Malone students mentored during their time on campus?
All new students receive mentoring in the required College Experience course. Current students work closely with faculty advisers who are trained to help students discover their purpose and plan for the future. Sophomore and transfer students who participate in the Pendle Hill Retreat will be able to receive peer mentoring from juniors and seniors. They can also receive vocational mentoring from spiritual leaders in the Office of Spiritual Formation, and individualized career counseling through the Center for Student Success.
What does "workforce preparation" include?
For entry-level job candidates to feel confident in their professional skills, they must be equipped to put their most polished and professional selves forward. Malone students will learn the practical skills of job-seeking, including resumes, cover letters, and interviewing. They will have access to internship and employment networks through long-standing relationships with local and national organizations who value Malone graduates. They will also have opportunities to create online career profiles, practice etiquette skills, and develop career search strategies.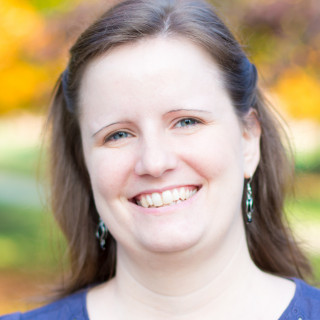 "Malone has shaped my entire life. It has impacted the way I spend my money, the jobs I've chosen, the church I attend, the Master's degree I pursued, what I look for in a significant other, the kind of community member I am, and so much more."