Malone University is a proud participant of the Yellow Ribbon Program.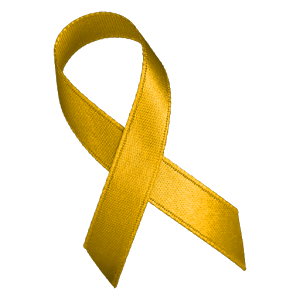 As a member of the United States armed forces, you have served your country well. As you prayerfully consider the next chapter in your life, we hope that you will take a look at all that Malone University has to offer.
Our partnership with the GI Bill® & Yellow Ribbon Program helps extend veterans' benefits to cover up to 100% tuition and fees to qualified service members.
In addition, you may be eligible for $1000 per year for books, and $1000 per month for housing allowance. If you have served in the U.S. armed forces since September 11, 2001 please visit The U.S. Department of Veterans Affairs website OR contact Malone's Financial Aid office.
A University that wants to give you the credit you've already earned
Malone University is VA-approved and appears on the list of military friendly institutions. Malone accepts the College Level Examination Program (CLEP) and awards credit for CLEP and/or DSST exams. Malone also accepts the ACE recommendations for awarding credit for CLEP and/or DSST and will award ACE credit for military training and experience.
A University as dedicated to service as you are
Malone's official mission statement includes preparing students for service to church, community, and the world - it's a statement that is very important to us. You can build on your passion for travel with one of our many study abroad programs or service learning trips. You can select from more than 100 academic programs of study at either bachelor or master's degree levels – including accelerated degree completion programs, where you can complete your bachelor's degree in as few as 14 months – or your master's degree in as few as 16 months! Contact the Admissions Center at 330.471.8145 to speak to an Admissions Counselor.
As a proud participant in the Yellow Ribbon Program, Malone University offers scholarships for military students and veterans as well as in-state tuition without residency requirements for military students. Students will not be penalized should they be called up for active service and wish to return later to complete their degree. Malone University programs are offered in flexible formats and there is an adviser on staff who specifically assists veterans. Malone University is a member of Opportunity Colleges Consortium (SOC).