Current Alumni Award Recipients
2023 Young Alumnus of the Year
Mike Terry `15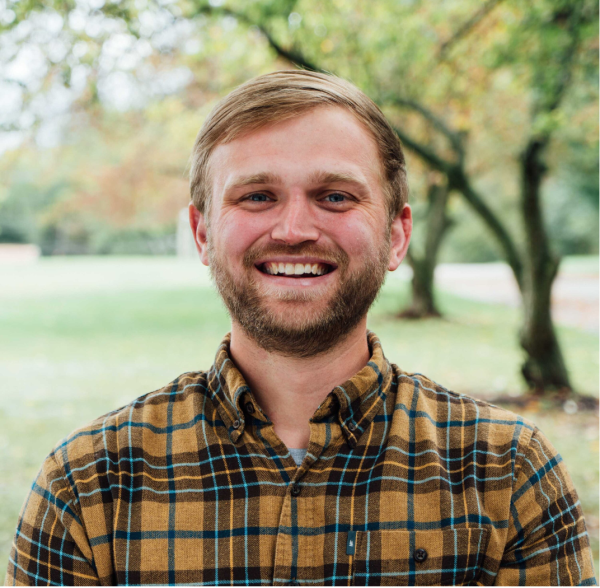 Mike Terry '15 currently serves as Student Pastor at Parkside Church in Green, where he has ministered to 100+ teens and their families, instilling in them an understanding of, and love for, Jesus, the Word of God, and truths of the Christian faith. As he builds relationships with these teens, Mike balances engaging activities with teaching core doctrines of the faith, and doesn't shy away from difficult conversations about the cultural challenges of being a teenager in post-modern America. In this way, he aims to guide each one toward discovering their identities in Christ so they can learn how to live a Spirit-filled life for the Kingdom of God. Through weekly gatherings where they hear from the Bible, worship together, and enjoy small groups for discipleship, Parkside Green teens also benefit from regular theology nights that dig deeper in the faith, weekend retreats, missions trips to Appalachia and Mexico, parent workshops, local community service, and plenty of relationship-building.
Mike has a true love for deep thinking and learning. As an undergrad at Malone, he double-majored in Bible & Theology and Philosophy, graduating magna cum laude. Mike was selected as the outstanding senior of the Bible and Theology department and gave the senior sermon during his final Community Worship. Mike also served on Student Senate all four years he was a student, including as president of the student body during his junior and senior years. It was his goal to help create a culture on campus where students could thrive in every way, all the way down to launching and leading the student fan club which rallied students to support Malone athletics any chance they could get.
After graduating from Malone, Mike enrolled in the Master of Divinity program at Asbury Theological Seminary, where he received an academic honors scholarship and the Dr. JC McPheeters Scholarship, culminating in a 3.87 GPA. During his seminary years, Mike served in several vital, unpaid roles that helped plant New City Church in Lexington, Kentucky. He poured himself into the church and brought others into the community as a member of the leadership team, teaching team, and writing team. Ever a scholar, Mike is now a research fellow at the Center for Parent and Youth Understanding (CPYU).
Where Mike really loves to be, though, is at home with his wife Autumn (Berry) '15 and their three sons: Eli, James, and John Mark. They reside in Canton.
Alumni of the Year 2023
Stanley Anderson `80 & Marva (Anderson) Hoopes `76 `97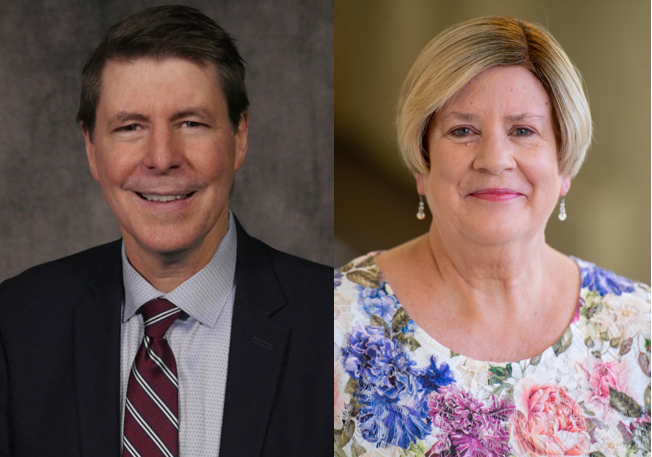 Stanley Anderson '80, M.D. and Marva (Anderson) Hoopes '76 '97, Ed.D., siblings with a rich Malone history, grew up in Colombia, Ecuador, and the Dominican Republic, along with their brother, Paul '78 (Alumnus of the Year in 1999). Their father, Alvin (with the support of their mother Lucy), served overseas in several capacities during the 1960s with U.S. Information Services and the American Information Department (AID), as well as in a faculty role at Universidad Católica Madre y Maestra
in the Dominican Republic. In 1969, the Andersons moved back to the States and gained employment at Malone (Alvin as a faculty member and Lucy as the Director of Public Relations).
Marva enrolled at Malone first, and studied education and Spanish. She served on Student Senate for three years, was an active member of Inter-Lingua Club, and was an alto singer in the Chorale—which took her overseas (this time to Asia) in 1974.
The year Marva graduated, Stan enrolled at Malone and found his own leadership opportunities. He served as president of his freshman and senior classes and also enjoyed singing in the Chorale. He was a chemistry student who balanced campus involvement with preparation for medical school, attending the University of Cincinnati soon after Malone.
Now the Founder and President of Jackson Family Practice, Stan sets a high bar for family practice physicians in providing exceptional care to those who need him. He is a fellow of the American Academy of Family Physicians (AAFP), a diplomate of the American Board of Obesity Medicine. He is a past president of the Ohio Academy of Family Physicians, has presented nationally for the Obesity Medicine Association, and has also served as a speaker nationally on topics including migraines, IBS, depression, and ADHD. In the early days of the COVID-19 pandemic, WHBC 1480 featured "Dr. Stan" in frequent radio broadcasts with Pam Cook, serving as a resource and encouragement to the greater Stark County community. In 2022, he was honored as Family Physician of the Year by the Ohio Academy of Family Physicians and he was also a recipient of the Hippocrates Lifetime Achievement Award from Aultman Hospital. Both Stan and his wife, Cathy, have served as Malone Board of Trustees members: Stan for six years and Cathy is now in her second year. They actively attend Canton First Friends Church, where he has led Sunday school for the last ten years.
Marva's time at Malone prepared her for an extensive career in education and service to the Church. In 1997, she completed a Master of Arts in Christian Ministries at Malone and, in 2014, earned a Doctor of Education degree from Talbot School of Theology at Biola University. Marva taught in the Department of Bible, Theology, and Ministry at Malone as the Christian Education Specialist from 2014-2023, receiving the Distinguished Faculty Award for Adjunct Teaching in 2023. She has led professional workshops on Christian education in a variety of church and parachurch settings, and taught Family Ministry at the Barclay College School of Graduate Studies. Marva served as a curriculum consultant for WordAction from 1988-2015 and developed and published seven sets of Christian education curriculum lessons for Barclay Press, WordAction, LIM Productions, and Light & Life Communications. She also contributed chapters on "the power of story" to three different books, wrote a children's booklet called "The Next Step" as a follow-up after salvation, and edited and published their parents' posthumous autobiographies in 2020. Recorded as Ordained as a Minister in the EFC-ER in 2004, Marva has served as children's pastor and missions pastor at First Friends Church, allowing her to serve hundreds of children and support hundreds of volunteers over the years. She currently serves on the Executive Board of Evangelical Friends Mission and as chairperson of the EFC-ER Leadership Development Team. And before her retirement from teaching at Malone, Marva initiated and established the Practical Ministry Certificate Program, in full partnership with the EFC-ER, to support ongoing lay training for church and parachurch ministry leaders within the denomination.
Marva is married to Clark '75 (2019 Alumnus of the Year) and they have three children: Matt *98 (Laura), Scott '06, and Kristi '06 (Douglas '02) Smith, and 12 grandchildren. Marva and Clark live in Canton.
Stan and Cathy '83 have four children: Jocelyn Craven '14, Meredith Seales, Thane *19, and Caleb. Stan and Cathy live in North Canton.
2023 Pioneer Pinnacle Award
Rod `99 and Liz (Bradshaw) `99 Neuenschwander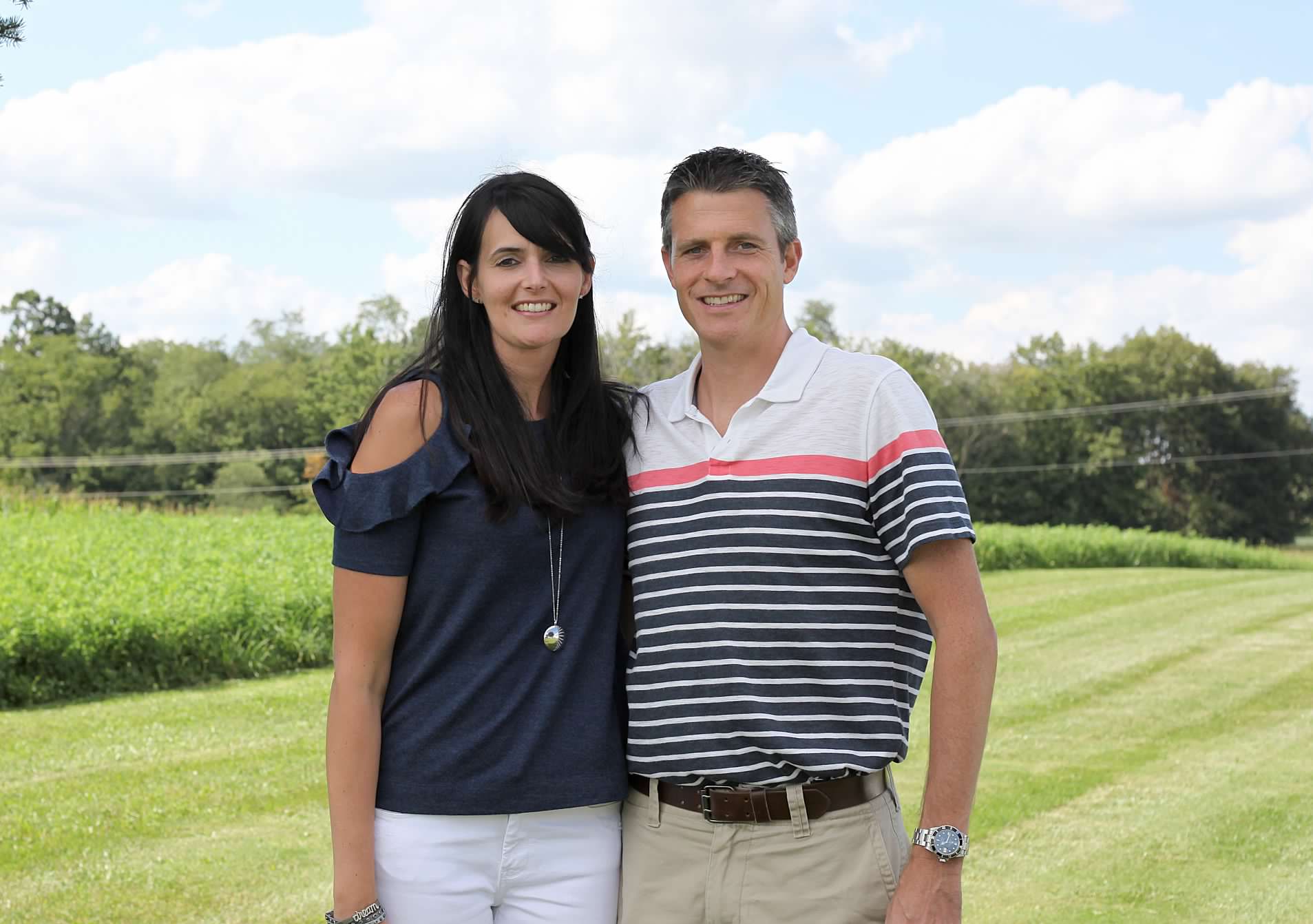 In its inaugural year, the Pioneer Pinnacle Award is presented to individuals or groups that have made a difference at Malone through their service, involvement, and support. Award winners have shown a desire to help Malone empower students to seek "Christ's Kingdom First" both in their vocation and in their daily lives. They have adopted a mindset of service to God and to others, and have given their time, talent, and treasure to Malone University.

Rod '99 & Liz '99 Neuenschwander are passionately committed to making a generational impact on Christian higher education through individual and shared service to Malone and their community.
While they were students at Malone, Rod studied psychology and political science at Malone and Liz studied social work. Rod served as senior class president and Liz was a resident assistant in WWF. They met at Malone and, as seniors, were celebrated as Homecoming King and Queen, beloved by their peers and respected as student leaders.
Upon graduation, Liz took on an advisory role with the Malone Mime Ministry and then served on the Young Alumni Board. She also earned a Master of Public Administration degree from Kent State in 2007. Professionally, Liz has served the senior population in various settings including elder abuse investigation, assisted living, independent living, skilled nursing facilities, and Medicaid home and community-based services. To date, she has led five home health agencies in a span of two years in becoming Medicare-certified and CHAP-accredited. She has volunteered with the Pregnancy Support Center, the Senior Ombudsman Program, Weaver Child Development Center, and the North Canton School District. She has also completed CASA training with the Stark County Foster Care System.
Rod is co-founder, with John Ruhlin '02, of the national brand Giftology and Ruhlin Partners Group, partnering with founders of companies in distress to turnaround, grow, and eventually sell so that they can thrive. To date, the Ruhlin Group has recovered and sold four tech service companies, and are currently one of the largest shareholders of a national ecommerce brand. In fall of 2020, to provide an opportunity for service learning to the Malone men's soccer team, when opportunities were severely limited, Rod paved the way for them to process and ship orders in time for the holidays. This helped build team culture and filled a local need during a time of strain to the overall economy.
The Neuenschwanders have long attended First Friends Church and Liz currently serves as a Sunday school teacher. Rod also recently completed a nine-year long service to the Malone Board of Trustees (serving as chair, vice-chair, and chair of the Finance Committee) after serving on the Alumni Executive Board. They have three children: twin boys Brendon and Iain, and daughter Kaysie.
2023 Earl Bailey Lifetime Achievement Award
KAren (Leach) Warner `76 `95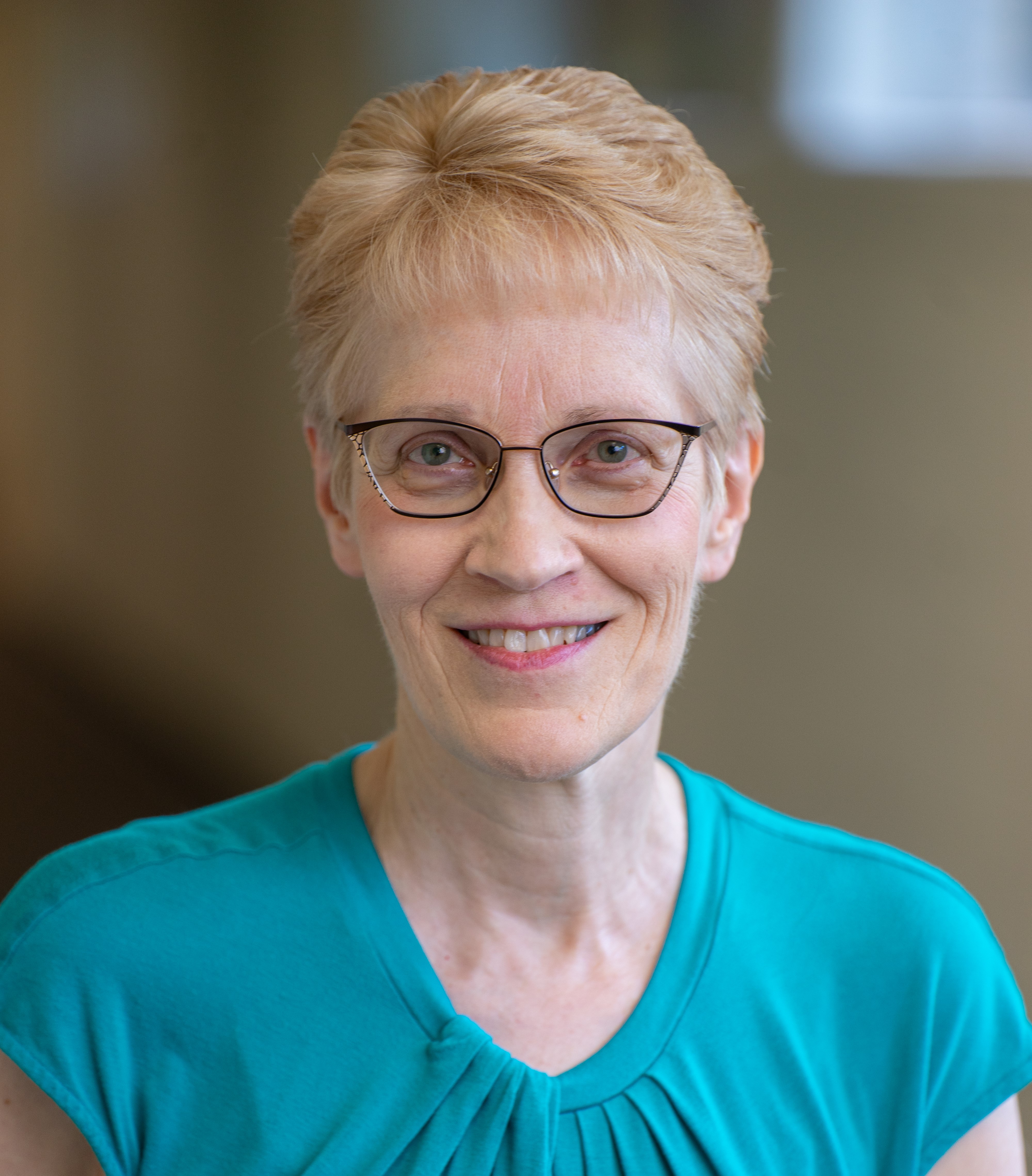 The Earl H. Bailey Lifetime Achievement Award is the highest honor bestowed by the Malone University Alumni Association, intended to recognize friends, faculty, and administrators for their exemplary foresight, courage, and significant achievement in their professional lives or for distinguished human service. Recipients of this honor demonstrate integrity, stature, and commitment to Malone and its mission. Recipients inspire others to live with Pioneer Spirit.

Karen Warner '76 '95 was born to Roger W. and Kaye R. Leach during their time pastoring Berlinville Friends Church, and their Malone roots date back to the late days of Cleveland Bible College. Before the Institution's historic move to Canton, the Leaches served as music faculty members on that campus and Karen spent many of her earliest days there with them. When the College moved, the Leaches moved with it and continued in their roles until 1967. They became members of First Friends Church in Canton, and Karen was taken into membership there by parental request in 1964.
When she was old enough to enroll as a student at Malone College, she chose to study mathematics and French while polishing her musical skills as a singer in the Chorale and a flautist in the Concert Band. She was also a member of Student Senate, Sigma Zeta, and the Inter-Lingua Club. She graduated summa cum laude and her earliest career years were spent as an educator.
In August of 1987, Karen took on the role of Assistant to the Provost at Malone, a role she served in for 33 years, working alongside esteemed leaders Ron Johnson, Bob Suggs, Bob Zwier, Will Friesen, Patty Long (who served as Interim Vice President for Academic Affairs for a time), Don Tucker, Nate Phinney, and Greg Miller. While working in the Provost's Office, she completed a Master of Arts in Education in Curriculum and Instruction from Malone, and she spent many of her working hours overseeing the publication of Malone's undergraduate and graduate catalogs, including the transition from print to online formats in 2009. This led to her self-proclaimed, but popular, title of Catalog Empress. In 2010, she received the Outstanding Administrator Award and continued faithfully in her role until retiring ten years later.
When announcing her retirement to campus, then-Provost Greg Miller said this: "Maybe she taught you or taught with you. Maybe she provided the exact information you needed to impress your accrediting team. Maybe she sent a chocolate reward when you finally finished your own statistical surveys on time. Maybe she corrected and clarified the text you submitted for a self-study or other important document. Maybe she moved at warp speed to include your last-minute curriculum change into an otherwise finalized catalog. Maybe she handled the paperwork that allowed you to start your job and receive your paycheck. Maybe she supported you and your students by attending countless productions and concerts. Maybe she encouraged you through rough times and rejoiced with you in good times. Absolutely she has been your prayer warrior."
Those read his email likely nodded in affirmation, because Karen's love for Malone is evident to all who know her. What was unknown at the time but known now is how Karen continues to serve Malone in ways that are unique and rare. She still faithfully attends the weekly faculty/staff prayer meeting, returns to campus for concerts and receptions celebrating colleagues whom she loves, is a member of the Malone Associates, and routinely serves as a volunteer for University Relations as a content editor when flagship publications like the Admissions viewbook, Commencement program, or inauguration materials need fresh eyes.
Still an active member of First Friends, Karen serves on the Missions Ministry Team, the Finance Team, the Visitation and Welcome Center teams, and the Funeral Dinner Team. She faithfully attends the Go Getters Adult Bible Class and Women's Missionary Fellowship. Karen serves her community officially through the church's Community Outreach Day and as a volunteer at Refuge of Hope—but unofficially, she visits and cooks for local shut-ins and neighbors, provides transportation to medical appointments, and keeps others company at the hospital. She's known for encouraging those around her with homemade pie, and for fostering relationships intergenerationally so that she can be the hands and feet of Jesus.
Malone is better, and the Kingdom of God is richer, because Karen loves and serves Christ.
Karen resides in Canton. Her daughter and son-in-law, Bethany and Jeremiah Warner, live in Indianapolis.