Retro Malone
Do you have a retro piece of apparel in your closet from your Malone days? Are you the child of an alum who might pass their Malone apparel on to you? We would love to see it!
Using the tag #retromalone on social media, show off or model Pioneer apparel from days gone by. We can't wait to see how times have changed (and what has stayed the same).
When you post, would you comment with your favorite Malone memory?
You can also email your photo and quote to webmaster@malone.edu.
#retromalone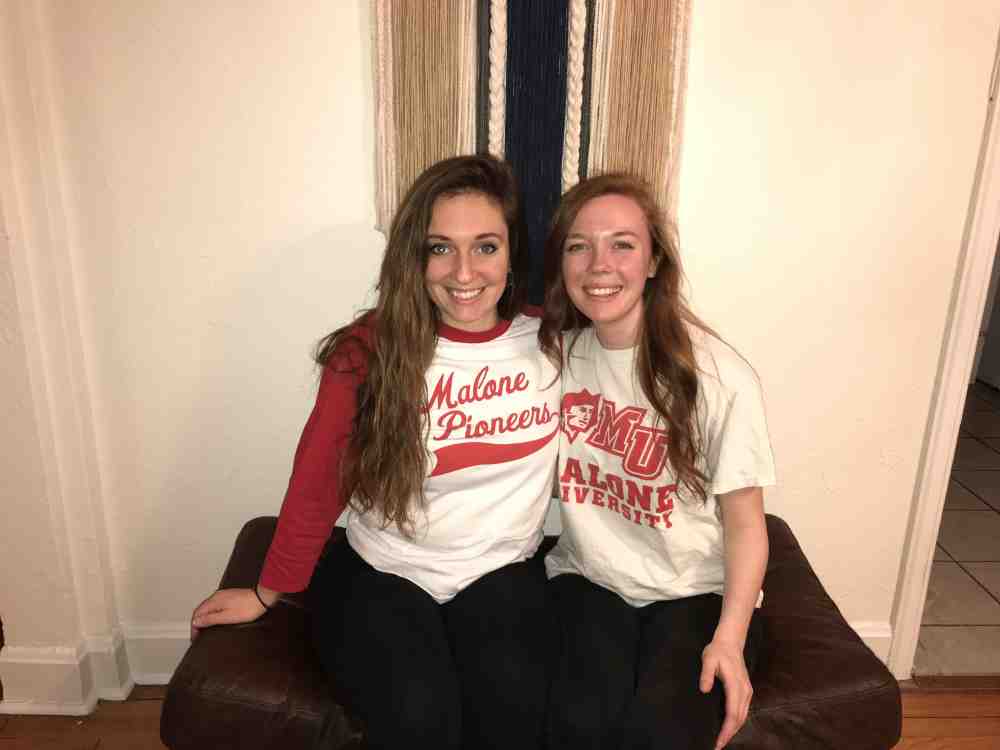 "The chance to teach and mentor nearly 100 first-year students between the two of us was an incredible experience in which we grew our leadership skills and friendships with our fellow CAs. We wouldn't trade that time for the world!"

Jordan Schlabach '17, left, and Rachel King '17, right. Jordan is a DPT student at The University of Mount Union and Rachel is a third-year medical student at OU Heritage College of Osteopathic Medicine. They are currently roommates.
---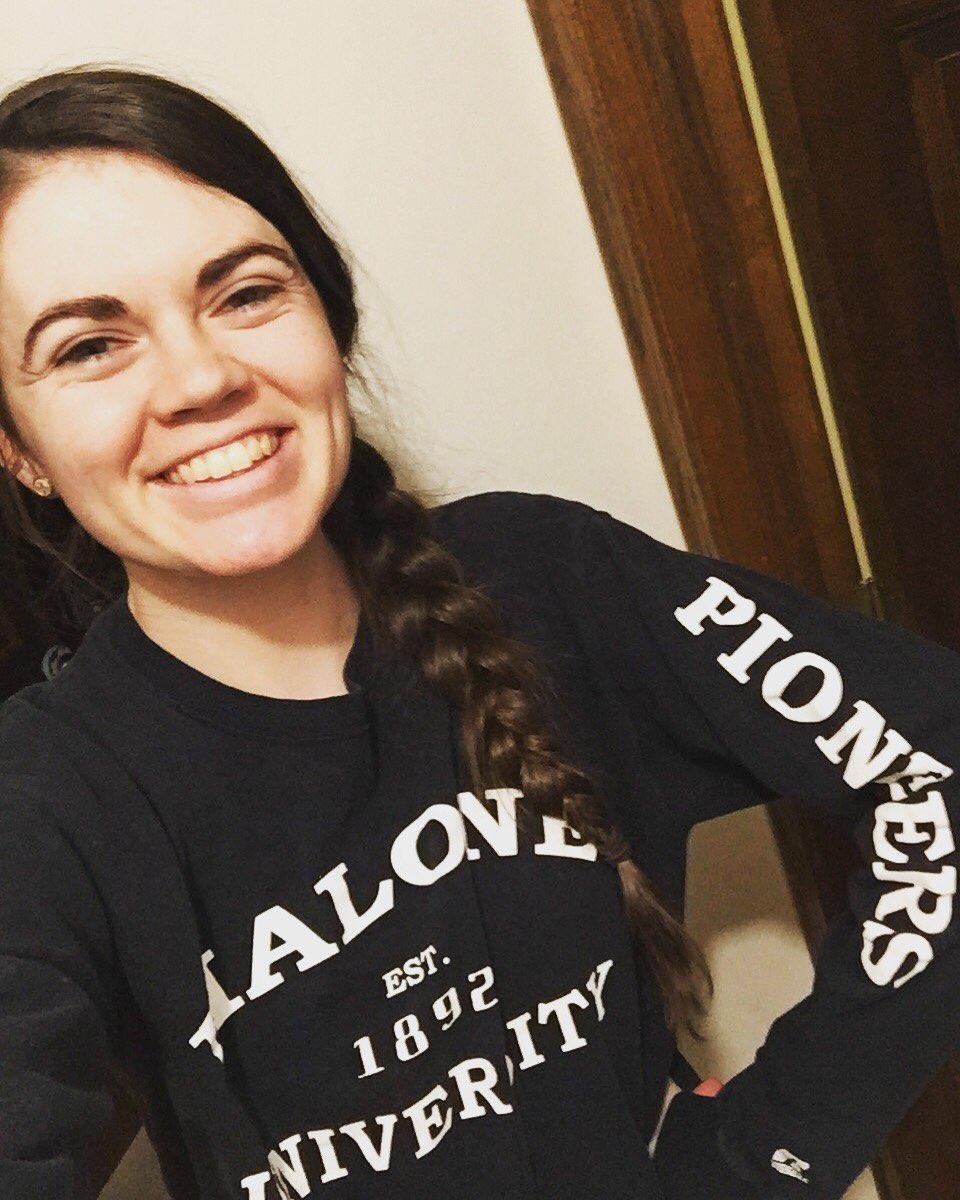 "My favorite part of being at Malone was being an RA and the beautiful community that came with that. Between my staff of fellow RAs and my different floors of amazing women, the tears and laughter that we all shared will be etched in my heart forever."
-Emily Jacobs '18
---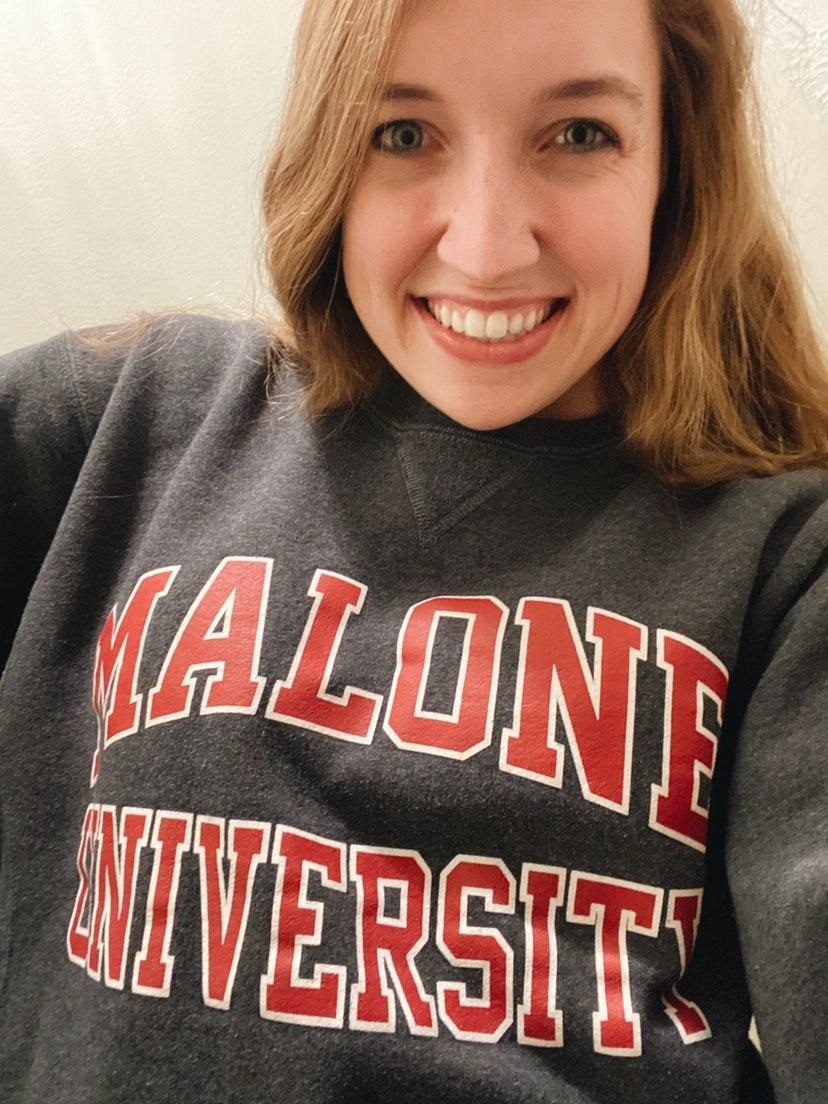 "Where do I begin with my favorite Malone memories? From freshman year on the one and only Dub 3, having the best work-study job ever (holla at the mailroom), late night, Humans vs. Zombies, Christmas dinner, and making some lifetime best friends, I have too many favorites to pick just one!"
-Amanda Brothers '15
---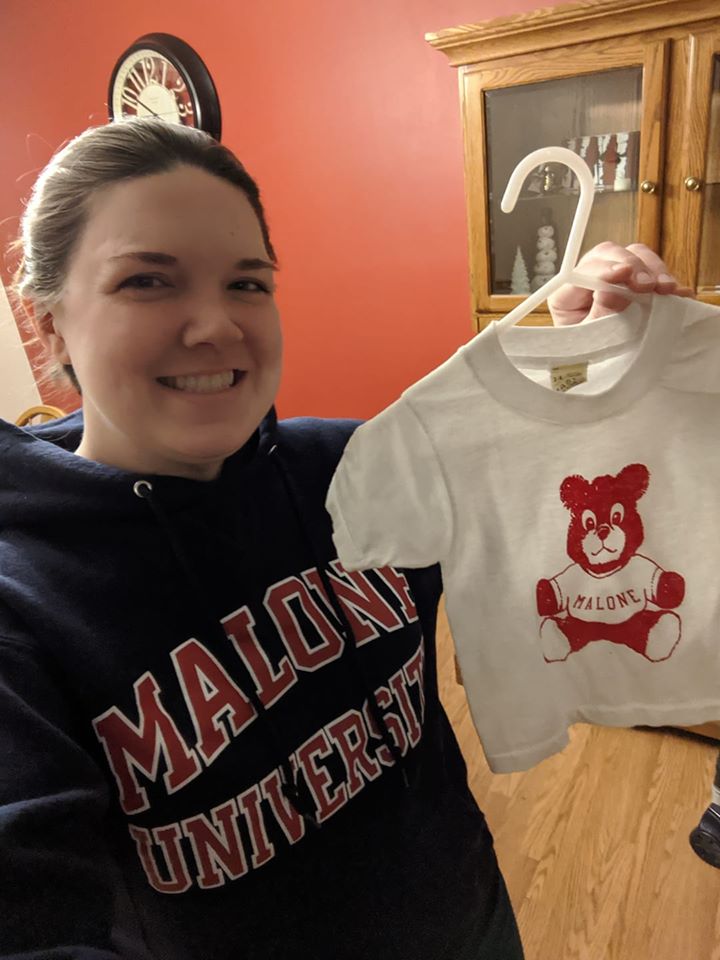 Megan Proudman '10 shared a photo with the shirt her parents Doug '82 and Sandy Burch '81 received as a baby gift when she was born!
---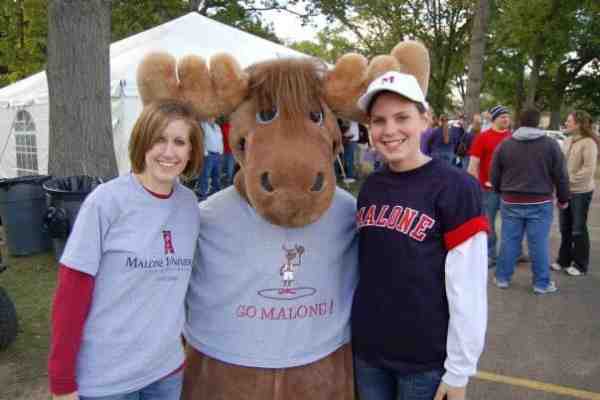 "As 2010 grads, we got the chance to own Malone College gear, simply Malone gear during the transition, and ended senior year with Malone University gear! College roommates!"
-Ashley (Shevel) Lines '10 and Jessie Barbarich '10
---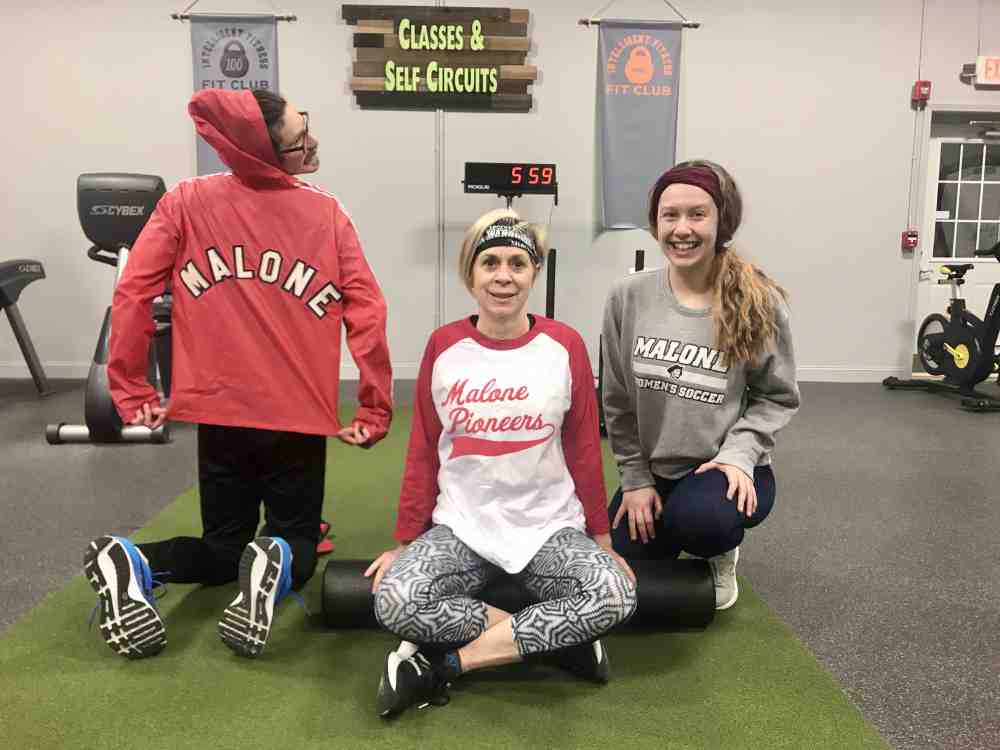 "Malone opened the doors and provided me with the opportunities that led to me becoming the president of a multi-million dollar company."
-Barb Bishop '94 MGMT (pictured middle)
"My experience at Malone has been amazing! Not only have I met some life-long friends, I've been given the opportunity to excel in my major of Exercise Science."
-Haleigh Seman '20 (pictured far right)
---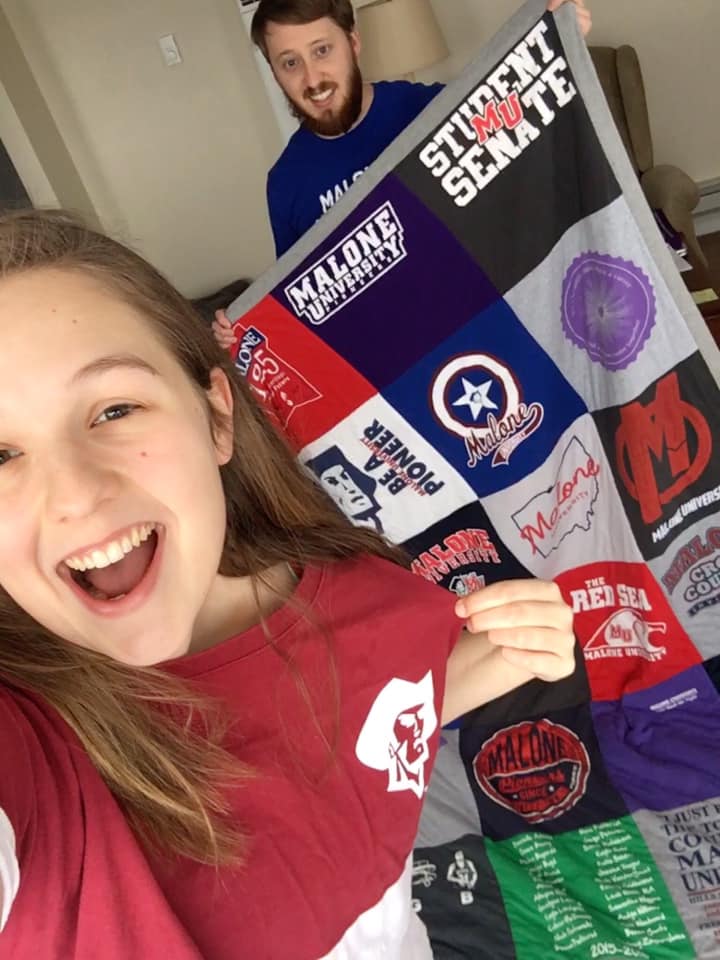 "We love Malone so much we had a portion (yes, only a portion) of our T-shirt's put into a blanket! Most of my best memories of Malone would have to be from ResLife shenanigans! And of course Davenport Derby and the Main Event at the beginning of the year. Oh yes, and meeting my now husband was pretty great, too. Thank you, Malone, for everything."
-Jocelynn Lenhoff Kataro '19 with James Kataro '18
---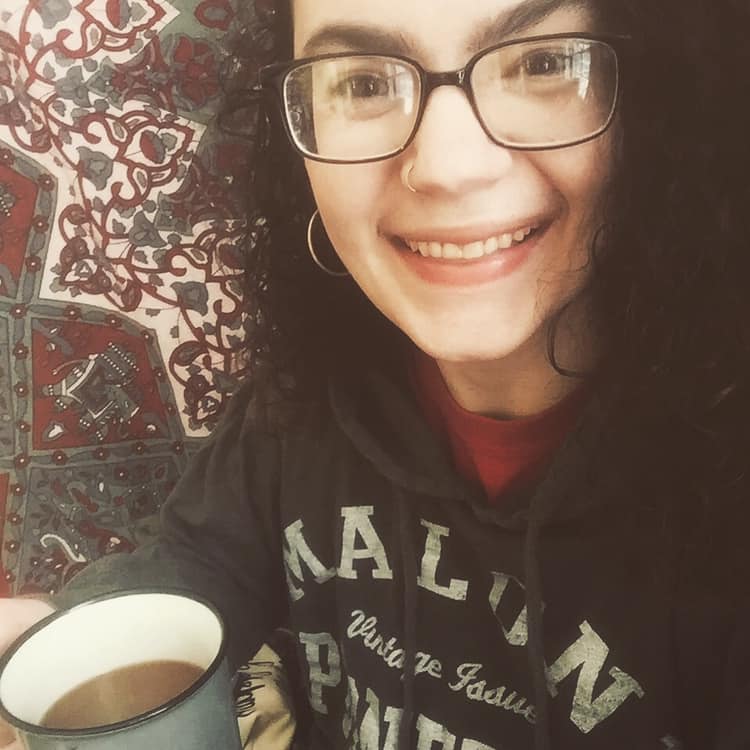 "My favorite part about Malone was the friends I made there through being an RA and campus life. I learned a lot about myself and God through interactions with my staff and other students. I went there for their great Nursing program but I left a more well-rounded person who understood more about physical, mental, social and emotional health. If I would do it again, I wouldn't change anything."
-Sara Beth Walthour '16
---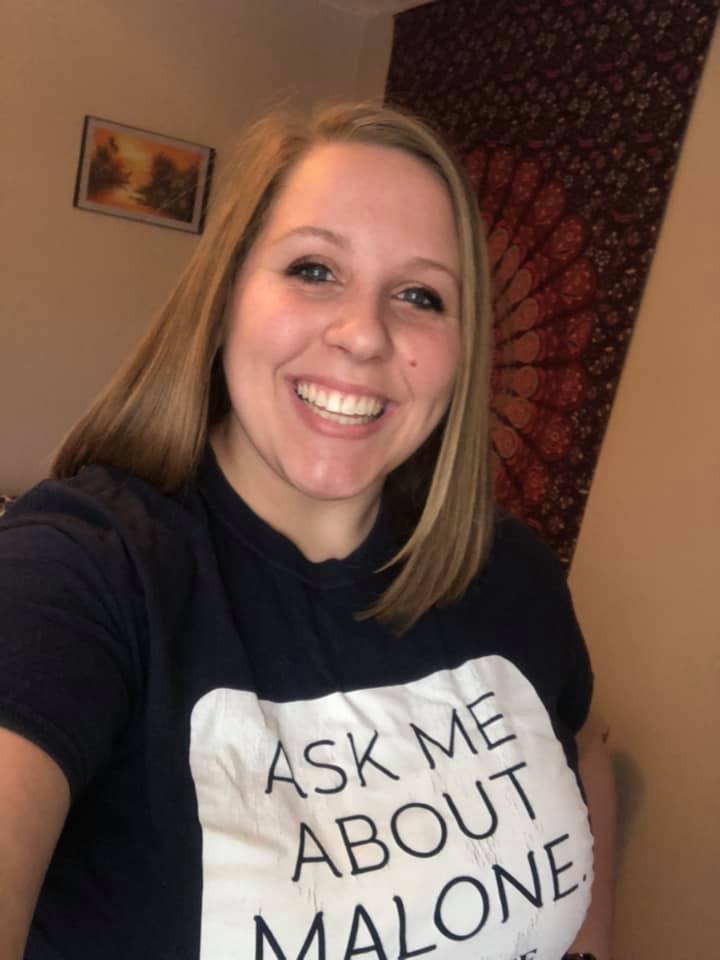 "Malone gave me so many opportunities. From knowing and being known by faculty and staff to lasting friendships. I was able to help at the Alive festival freshman year which is where this shirt was from, take a service-learning trip to Thailand, be a resident assistant and be impacted in more ways than I could have imagined."
-Megan Mauck '16
---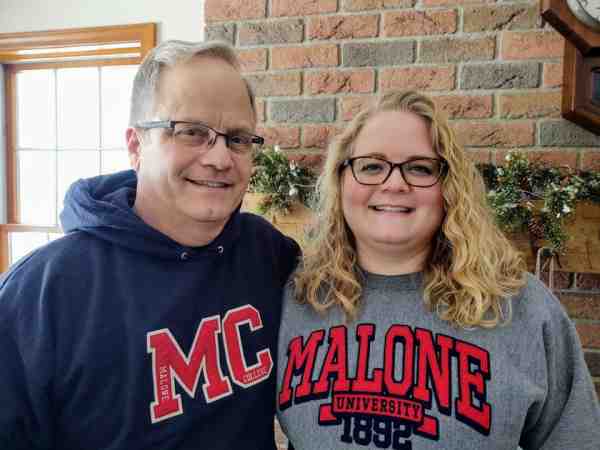 "We both love Malone and how it shaped our biblical worldview in ministering to others about Jesus. I came as a freshman in 1978 and my daughter Megan graduated in 2016."
-Gary Lee '83 with daughter Megan Lee '16
---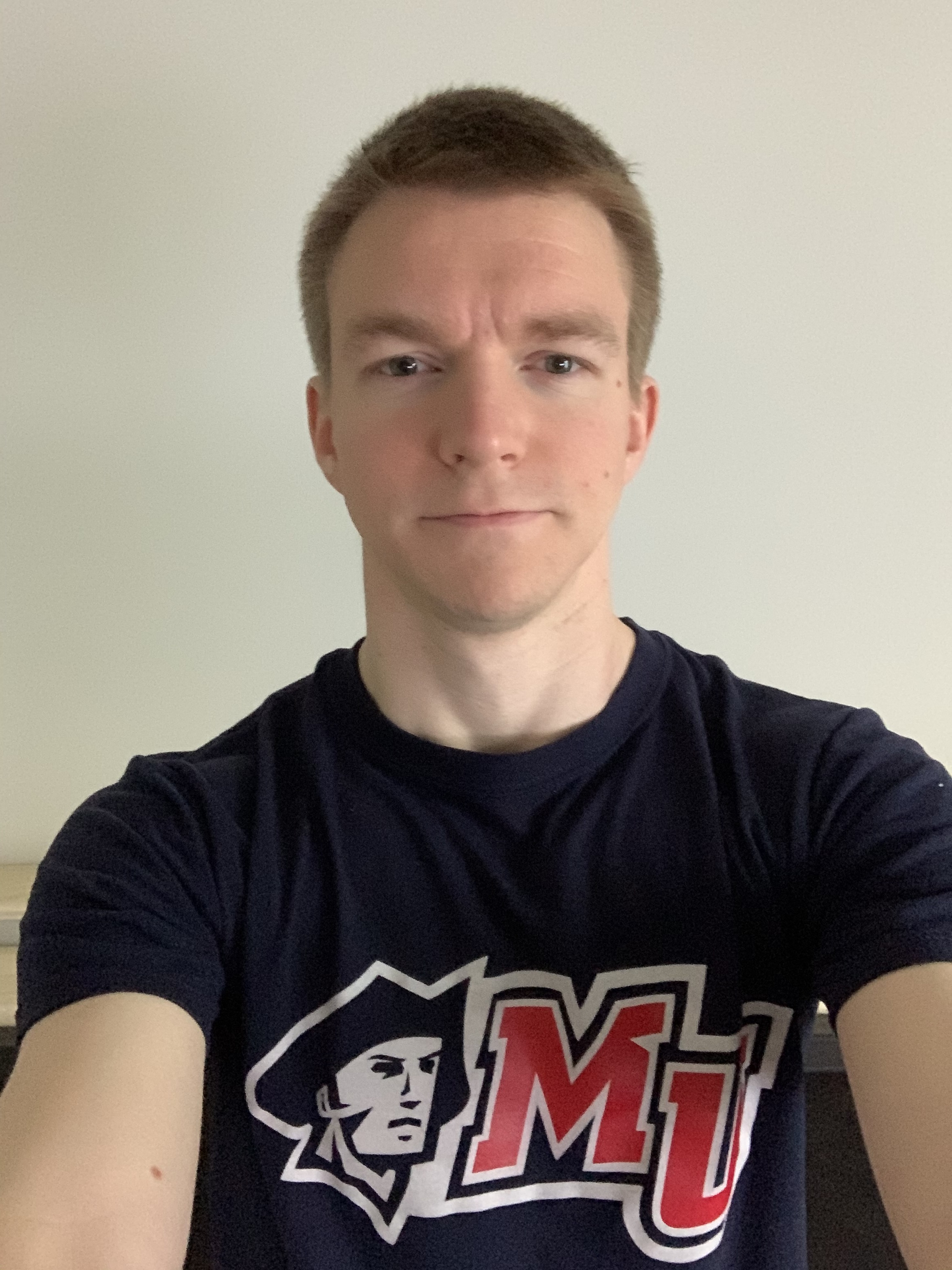 "Air Band was a blast!!"
-Matthew Ellis '12
---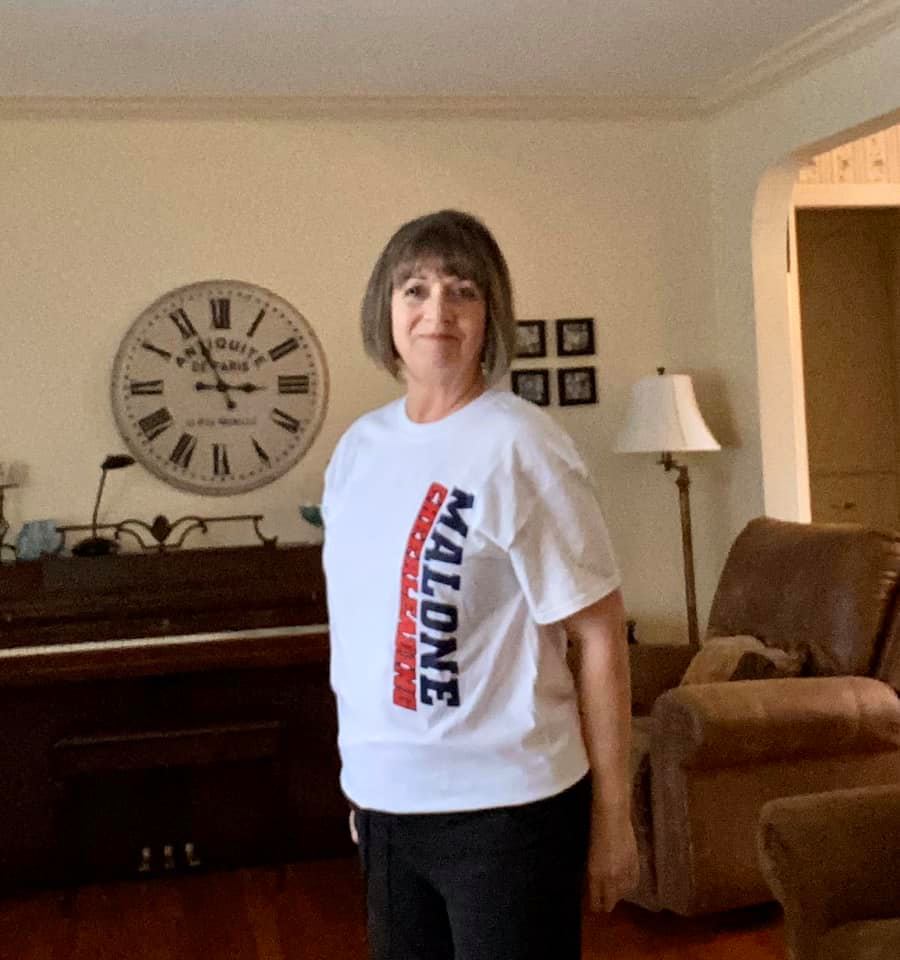 "Became a Malone cheerleader in 1972! Met my amazing husband there. Set our careers in motion there. All three of our children are Malone alumni. Tons of wonderful memories, lifelong friends and beloved professors in these nearly 50 years. Now and always a Malone cheerleader. Go Pioneers!"
-Deb Robinson '76
---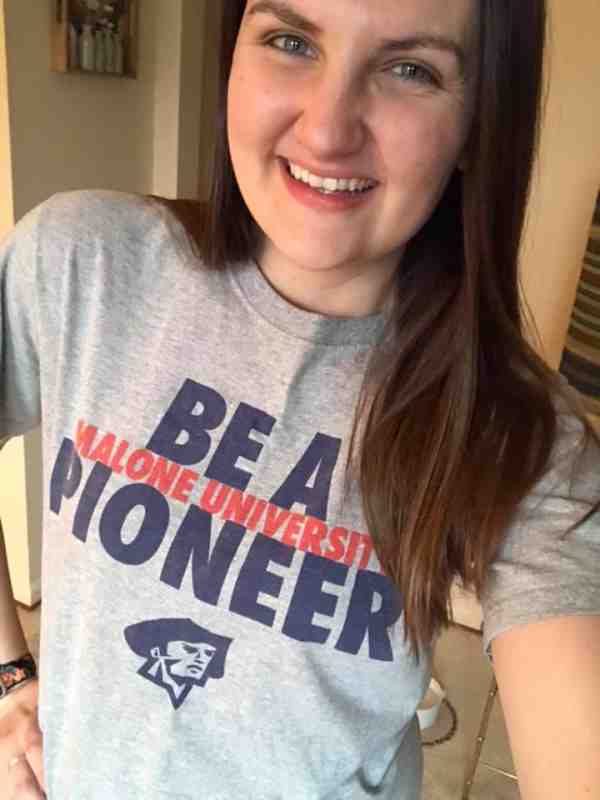 "When I wore this shirt in high school, it reminded me of the exciting future I had ahead of me. When I wear it now, I'm reminded of the lifelong friendships I've gained, the faculty and staff that lovingly invested in me, the growth I saw in my faith, and the memories that now make me simultaneously laugh and cry. I'm grateful for an institution that loved me, educated me, challenged me, and shaped me into the person I am today. If I had to make the choice again, I would choose Malone University 1000 times."
-Andrea Maier '16
---
"My favorite memories from Malone was definitely meeting my friends, who are still my best friends to this day! Worshiping was always an amazing experience to be apart of! And lastly, those late night runs to AVI!"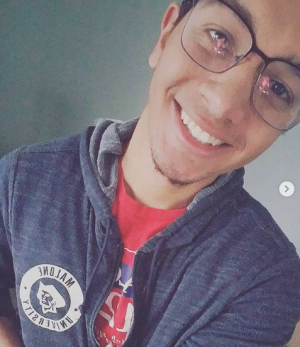 -Joah Miller '17
---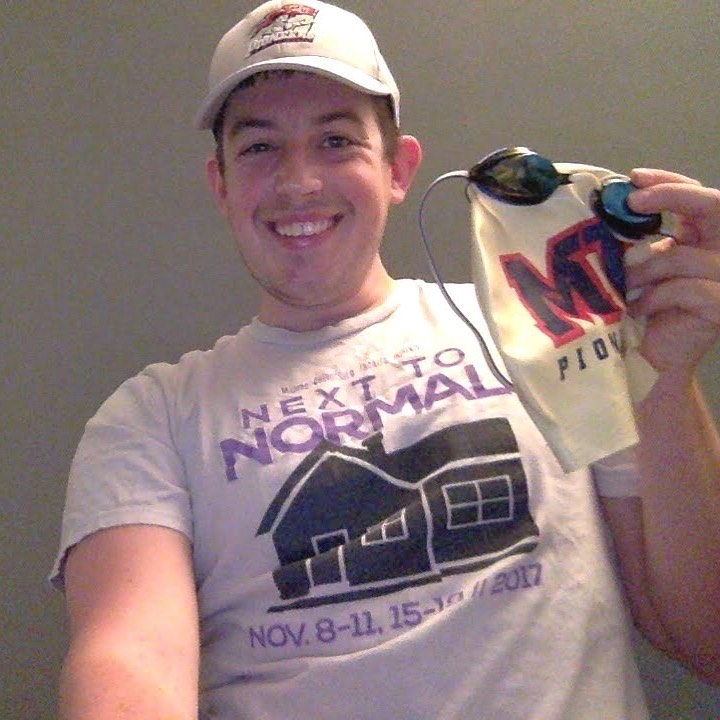 "Malone allowed me to be able to get a high-quality education and also compete on the swim team and be involved with the theatre program! I've met so many incredible friends through my major and through swimming and theatre! I'm so proud to be a Malone Alum! Thank you for all the wonderful memories on campus, off-campus, in the classroom, in the pool, and on stage!"
-Collin Schmid '19
---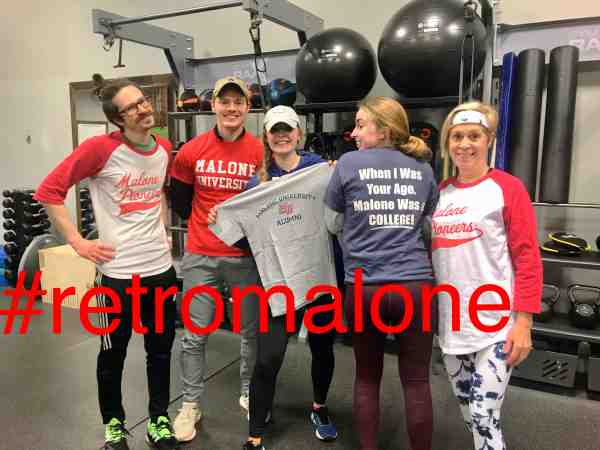 "Malone holds a special place in my heart! Over the years at Malone, I gained lifelong friendships (including my husband), unforgettable memories, and professional experiences & opportunities. Enjoy each day, because college really does fly by. Thank you Malone for all of the memories and experiences! Special shout out the Education Department."
-Kelsey Rataiczak '18
"The Malone University Exercise Science program provided me with the opportunity to learn and work with outstanding faculty and mentors. They prepared me very well for post graduation."
-Josh Sample '18
---