Find your purposeful and meaningful career scientifically discovering living organisms in creation
Join a hands-on learning community that seeks to care for creation by becoming more knowledgeable about living organisms. Grow through one-on-one mentoring relationships with your professors who will guide you through experiments, research projects, and internships. Earn employment in a high-demand field while shaping your personal character as a servant to and advocate for creation.
Program Distinctives
Prepare for high-demand careers by selecting a pre-professional track of study: pre-medicine, pre-optometry, pre-physician assistant, pre-veterinary medicine, or general biology.
Experience your research while you study through active in-classroom learning and our annual Student Research Symposium.
Gain a fuller appreciation for the science of living organisms from professors who understand life as part of creation.
View course curriculum
The biology major curriculum is listed in the Academic Catalog.

Once in the catalog, you can use the buttons (pictured left) located at the upper right of the page to plan your courses, save courses to your own personalized catalog, print, and more!
Biology minor
Students who are majoring in another program may choose to take a biology minor in addition to their primary course of study. A minor normally consists of a minimum of 15 semester hours, 6 of which must be taken at the 300/400 level. Each department must approve the student and curriculum to be used in the completion of each minor for the Office of the Registrar to verify at the point of graduation. Here are the course requirements.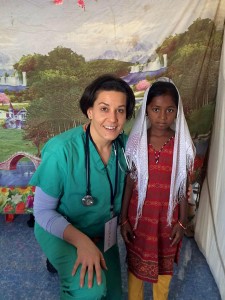 Michelle graduated from the University of Toledo College of Medicine and completed a fellowship at the Mayo School of Graduate Medical Education.