Find your purposeful and meaningful career scientifically exploring the foundations of matter
Join a hands-on learning community that seeks to care for creation by becoming more knowledgeable about the chemical foundations of matter. Grow through one-on-one mentoring relationships with your professors who will guide you through experiments, research projects, and internships. Earn employment in a hospital laboratory or clinic, commercial lab, scientific supply company, or research laboratory while developing your personal character as a servant to and advocate for creation.
Program Distinctives
Prepare for high-demand careers working in fields like medicine, dentistry, pharmacy, forensics, and others.
Experience your research while you study through active in-classroom learning and our annual Student Research Symposium.
Gain a fuller appreciation for the science of living organisms from professors who value life as part of creation.
View course curriculum
The Chemistry major curriculum consists of several tracks, as well as core courses. Each course is listed in the official Academic Catalog.

Once in the catalog, you can use the buttons (pictured left) located at the upper right of the page to plan your courses, save courses to your own personalized catalog, print them, and more!
Chemistry minor
Students who are majoring in another program may choose to take a Chemistry minor in addition to their primary course of study. A minor normally consists of a minimum of 15 semester hours, six of which must be taken at the 300/400 level. Each department must approve the student and curriculum to be used in the completion of each minor for the Office of the Registrar to verify at the point of graduation.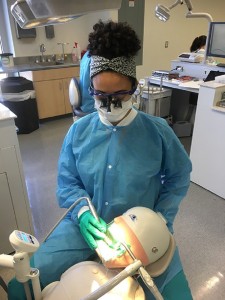 College is the first step you take toward the career you want. Make it a priority to learn all you can. The faculty and staff at Malone are ready to help you.