Making a difference through science
Curious about the mysteries of science and the wonders of the natural world? Inspired to make a difference in the lives of others through science? Our biology programs offer a core of courses such as general biology, botany, zoology, genetics, and chemistry.
Then, further your studies by selecting a specific area of concentration:
General biology
Pre-optometry
Pre-medicine
Pre-physician assistant
Pre-veterinary medicine
(See also the pre-professional health programs in chemistry)
A record of success
Our graduates have a proven track record of success and a high acceptance rate into their top choice of health professional schools. In our biology programs, you will study the intricacies of creation and how humans and the rest of creation interact; how to integrate biological observations with scriptural truths; and take specialized coursework geared toward your area of interest.
View course curriculum
The biology major curriculum is listed in the official Academic Catalog.

Once in the catalog, you can use the buttons (pictured left) located at the upper right of the page to plan your courses, save courses to your own personalized catalog, print, and more!
Biology minor
Students who are majoring in another program may choose to take a biology minor in addition to their primary course of study. A minor normally consists of a minimum of 15 semester hours, 6 of which must be taken at the 300/400 level. Each academic school or department must approve the student and curriculum to be used in the completion of each minor for the Office of the Registrar to verify at the point of graduation. Here are the course requirements.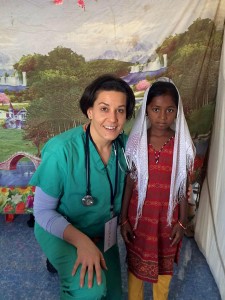 Michelle graduated from the University of Toledo College of Medicine and completed a fellowship at the Mayo School of Graduate Medical Education.