Gain knowledge and experience to serve the world
This unique major prepares graduates to respond to our increasingly connected globe in a way that is deeply Christian and fundamentally oriented toward serving the church, community, and world. This interdisciplinary, secondary major must be combined with a student's primary major, which maintains the student's training in a discipline while adding a global focus. You will have the opportunity to serve while you pursue your vocation in business, ministry, missions, politics, social work, teaching, and others.
Learn a discipline then prepare to serve
Study abroad for a semester — in one or more countries of your choice
Study a foreign language
Gain a better understanding of interdisciplinary global issues through multiple courses across disciplines
Develop the ability to understand other cultures
Understand the need for social justice between peoples — globally and locally
View course curriculum
The Global & International Studies major curriculum (courses and course listings) is available in the official Academic Catalog.

Once in the catalog, you can use the buttons (pictured left) located at the upper right of the page to plan your courses, save courses to your own personalized catalog, print, and more!
Global & International Studies minor
Students who are majoring in another program may choose to take a Global & International Studies minor in addition to their primary course of study.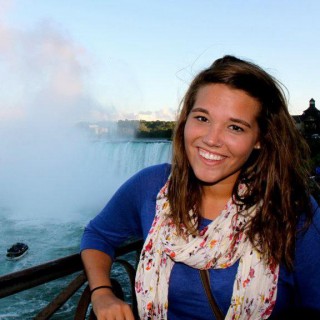 "I am so passionate about learning about other nations, cultures, ethnicities, and diverse backgrounds. I love to be challenged in the way I think, and am energized by learning about the differences and unique stories God has created in the world. I'm excited to use the skills from this program to enhance my life and understanding of people and the world as a future social worker, but more importantly as a Kingdom builder."