The goal of each faculty member is to assist in your development. We want you to become a professional educator or counselor who is committed to service and advocacy. In each of our programs you'll have the opportunity to learn theory and then practice it to hone your professional skills. We help you become a reflective practitioner committed to life-long learning, service, and excellence who understands how to live out faith within a professional context.
In our school, faculty and students have the opportunity to help shape a better future for our community, our nation, and the world as they together seek solutions for the challenges facing us in the 21st century.
Mission & Vision
The mission of the Teacher Education Program is to, in collaboration with liberal arts faculty and PK-12 educational partners, provide a biblically-based education which prepares knowledgeable, reflective, collaborative educators committed to serving others in order that all individuals may learn and develop to their fullest potential and interact with each other and their environment with respect, compassion, and fairness.
We believe that by preparing educational professionals, within the context of Christian faith, to be intellectually mature, reflective, collaborative, and committed to serving others, we are helping to shape a better future for our world in which each learner will be able to develop his/her fullest potential and interact with others and his/her environment with respect, compassion, and fairness.
The motto of the Teacher Education Program is "Educators Serving Together," supported by our theme verse, I Corinthians 12:14, "For the body is not one member, but many." Educators must recognize that communities, including educational communities, are diverse and have unique values and needs.
Our purpose and goals are focused on preparing candidates committed to serving others collaboratively and who demonstrate through their knowledge, skills, and dispositions competencies which promote the growth of each learner.
Undergraduate Majors & Minors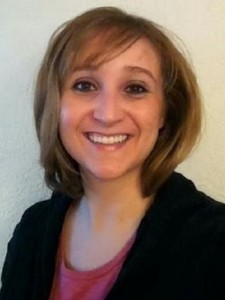 Alumni Profile
Lindsey Brant '10
Lindsey created an animal care vocation program at Canton South High School, offering local high school students excellent experiential hands-on learning opportunities.