Find your purposeful and meaningful career discovering the chemical foundation of life in creation
Join a hands-on learning community that seeks to care for creation by becoming more knowledgeable about the chemical foundations of all living things. Grow through one-on-one mentoring relationships with your professors who will guide you through experiments, research projects, and internships. Earn employment in a high-demand field while shaping your personal character as a servant to and advocate for creation.
Our program emphasizes a deep commitment to the ethical care of creation.
Program Distinctives
Prepare for high-demand careers in, for example, biomedical research, biotechnology, or pharmaceuticals.
Experience your research while you study through active in-classroom learning and our annual Student Research Symposium.
Gain a fuller appreciation for the science of living organisms from professors who value life as part of creation.
View course curriculum
The Biochemistry major curriculum is listed in the official Academic Catalog.

Once in the catalog, you can use the buttons (pictured left) located at the upper right of the page to plan your courses, save courses to your own personalized catalog, print, and more!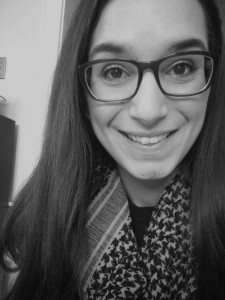 Alumni Profile
Jessica Jones '16
"Choose a field that you have a passion for and you shall never work a day in your life. Biochemistry is not for the faint of heart; it takes a level of dedication and passion that cannot be learned…