Interested in both biology and chemistry?
Want to study both? Biochemistry is the study of the chemical process of living things. Biochemists try to understand the structures and functions of molecules in cells, the chemical reactions necessary for life and the molecular basis of disease.
Why study Biochemistry at Malone?
Build relationships with faculty members who will prepare you well for everything you need to know in the competitive STEM field!
Engage in a 'flipped classroom' — where you'll collaborate in discussions, carry out research, watch online lectures, and master concepts in and out of the classroom all under the guidance of expert faculty.
Advisers facilitate shadowing experiences for pre-professional students in local hospitals and clinics.
Our program emphasizes a deep commitment to the integration of the Christian faith into the classroom and also to the stewardship mandate to care for the created order.
Our graduates have a proven record of success and a high acceptance rate into their top choice of health professional schools.
What can I do with this degree?
Go on to graduate school (many of the following fields require additional degrees!)
Biotechnologist
Analytical chemist
Biomedical scientist
Healthcare scientist, clinical biochemist
Researcher
Forensic scientist
Scientific laboratory technician
Toxicologist
Pharmacist
Research opportunities
There are numerous opportunities to pursue research with our faculty or pursue and present your own at our annual Student Research Symposium. In addition, students have enjoyed presenting at national conferences. This is excellent preparation for graduate school and your career.
View course curriculum
The Biochemistry major curriculum is listed in the official Academic Catalog.

Once in the catalog, you can use the buttons (pictured left) located at the upper right of the page to plan your courses, save courses to your own personalized catalog, print, and more!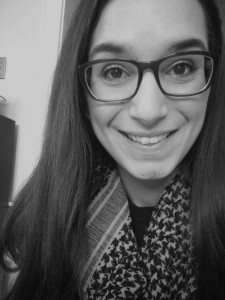 Alumni Profile
Jessica Jones '16
"Choose a field that you have a passion for and you shall never work a day in your life. Biochemistry is not for the faint of heart; it takes a level of dedication and passion that cannot be learned…