Stay connected to your passion
For motivated individuals who love sports, exciting opportunities abound in the field of sport management — at the professional, collegiate, and high school or community levels. In Malone's ACBSP-accredited program, you will learn how to apply business and managerial skills with the demands of what it takes to successfully manage a sports organization — all within a setting that is committed to integrating the Christian faith. You will get hands-on experience in budgeting, marketing, promotions, finance, event management, and ethical and legal issues as you work with experts in the field: former professional athletes, athletic directors, and sports information directors, as well as business professors.
Our alumni have found fulfilling careers as facility and event managers, sports ministry coordinators, sports management professionals, sports information directors, resort/club managers, and athletics directors.
Internships kick-start success
Malone's location provides students with the opportunity to find internships with professional sports organizations such as the Pro Football Hall of Fame, the Canton Charge, the Akron Rubber Ducks, as well as the professional teams in Cleveland. Internships provide crucial experiences and networking potential that may open doors for even bigger opportunities.
View course curriculum
The course curriculum for the Sport Management is listed in the official Academic Catalog.

Once in the catalog, you can use the buttons (pictured left) located at the upper right of the page to plan your courses, save courses to your own personalized catalog, print, and more!
Sport Management minor
Students who are majoring in another program may choose to take a Sport Management minor in addition to their primary course of study.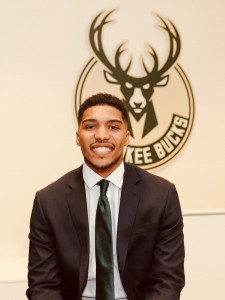 Through the connections made at Malone, Ingram was introduced to an opportunity to intern for the Milwaukee Bucks