Find your purposeful and meaningful career by shaping the future with your knowledge of the past
As a history major at Malone, you will develop invaluable skills in research, reasoning, writing, and social analysis. Internship opportunities are available at the local, state, national, and international levels through a variety of renowned partnerships. You'll learn from faculty who have studied all over the world, bringing a global perspective into the classroom. Malone is deeply intentional about integrating the Christian faith into the curriculum; you will be urged to seriously consider your vocation for your life as well as your career.
Program Distinctives
Become a person who reads, writes, and thinks about our world with clarity while retaining personal humility and charity to others.
Discover your appreciation for religious diversity, while focusing on how Christian faith informs the study of history and how the study of history shapes Christian faith.
Gain a fuller understanding of history with a focus on both Western and non-Western traditions.
View course curriculum
The History major curriculum (courses and course listings) is available in the official Academic Catalog.

Once in the catalog, you can use the buttons (pictured left) located at the upper right of the page to plan your courses, save courses to your own personalized catalog, print, and more!
History minor
Students who are majoring in another program may choose to take a History minor in addition to their primary course of study.
History, Philosophy, and Social Sciences Faculty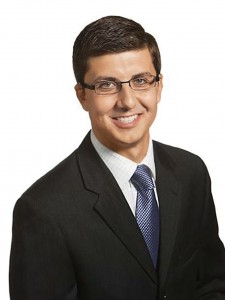 Dan is vice president of strategic initiatives at the American Energy Alliance in Washington, D.C., where he manages outreach to lawmakers on Capitol Hill and the advocacy efforts of the organization.