Prepare for a promising future by studying the past
By carefully considering the development and interplay of factors such as culture, politics, religion, gender, race, and economics, you'll learn to understand the contextual basis for major issues facing various societies. As a history major at Malone, you will develop invaluable skills in research, reasoning, writing, and social analysis. Our graduates enter advanced degree programs in history, Christian ministries, and law. They also pursue careers in business, government, and human service fields.
Benefits of studying History at Malone
Malone is deeply intentional about integrating the Christian faith into the curriculum and into the classroom — and will urge you to seriously consider your vocation for your life as well as your career. Professors are constantly asking questions such as, "What does history have to say about the Christian faith, and what does the Christian faith have to say about history?"
You will be taught by professors who have studied all over the world and bring a global perspective into the classroom. Malone's internationally-directed curriculum focuses on Western and non-Western history, and you will also particularly study the relationship between Christianity and Islam.
Internship opportunities are available at the local, state, national, and international levels through a variety of renowned partnerships. Students often intern in the White House, the State House, for the Department of Homeland Security, for World Vision, and for non-governmental organizations (NGOs) all over the world.
There will be opportunities for cross-cultural engagement and interactions that encourage students to visit places such as Friends meetinghouses, Buddhist temples, and mosques.
You will take field trips to the Columbus Statehouse and the nation's capital.
You'll take most of your upper-level courses with the same peers — meaning you'll have the opportunity to develop a rich learning community.
You will be taught to read well, to write well, to think well — and to honestly pursue your education with humility and charity. You will be pushed to think responsibly and thoughtfully and to be fully informed.
Internship opportunities
Malone has partnerships with many organizations that can help place you in the most desirable locations.
Bliss Institute of Applied Politics – This nationally-recognized internship program affords students the opportunity to experience politics firsthand and apply what they've learned in the classroom to the real world of politics.
Best Semester (CCCU Program) – Best Semester proudly offers ten off-campus and study abroad programs around the world including the American Studies Program in Washington, D.C., the Middle East Studies Program as well as programs in Australia, Costa Rica, Oxford, and Uganda.
---
View course curriculum
The History major curriculum (courses and course listings) is available in the official Academic Catalog.

Once in the catalog, you can use the buttons (pictured left) located at the upper right of the page to plan your courses, save courses to your own personalized catalog, print, and more!
History minor
Students who are majoring in another program may choose to take a History minor in addition to their primary course of study.
History, Philosophy, and Social Sciences Faculty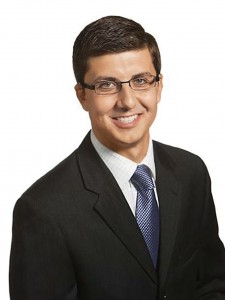 Dan is vice president of strategic initiatives at the American Energy Alliance in Washington, D.C., where he manages outreach to lawmakers on Capitol Hill and the advocacy efforts of the organization.