Find your purposeful and meaningful career as an expert in human thought, emotion, and behavior
Become a part of a program that studies human thought, emotion, and behavior. Our goal is to promote the development of students who can understand, critique, and apply theories, research findings, and methodologies across a broad range of areas within psychology. With an emphasis on connecting Christian faith, learning, and living across the curriculum, you will be prepared to serve in your future educational, career, and personal endeavors.
new for fall 2022: Learn more about our accelerated program in psychology and counseling
Program Distinctives
Discover a fuller view of psychology by studying both the natural and spiritual aspects of human and animal life.
Seamlessly transition to a job by adding the career preparation program in Chemical Dependency Counseling to your plan of study.
Prepare for entrance into a master's and doctoral programs in psychology or a related field.
View course curriculum
The curriculum for the major in Psychology is listed in the official Academic Catalog.

Once in the catalog, you can use the buttons (pictured left) located at the upper right of the page to plan your courses, save courses to your own personalized catalog, print them, and more!
Psychology minor
Students who are majoring in another program may choose to take a Psychology minor in addition to their primary course of study. A minor normally consists of a minimum of 15 semester hours, 6 of which must be taken at the 300/400 level. Each academic school or department must approve the student and curriculum to be used in the completion of each minor for the Office of the Registrar to verify at the point of graduation.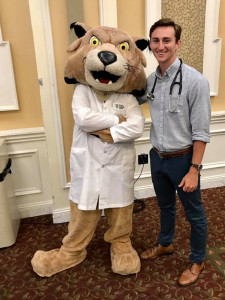 "I had an epiphany, a full-circle moment. I suddenly realized I couldn't imagine a more fulfilling career than being a missionary doctor."